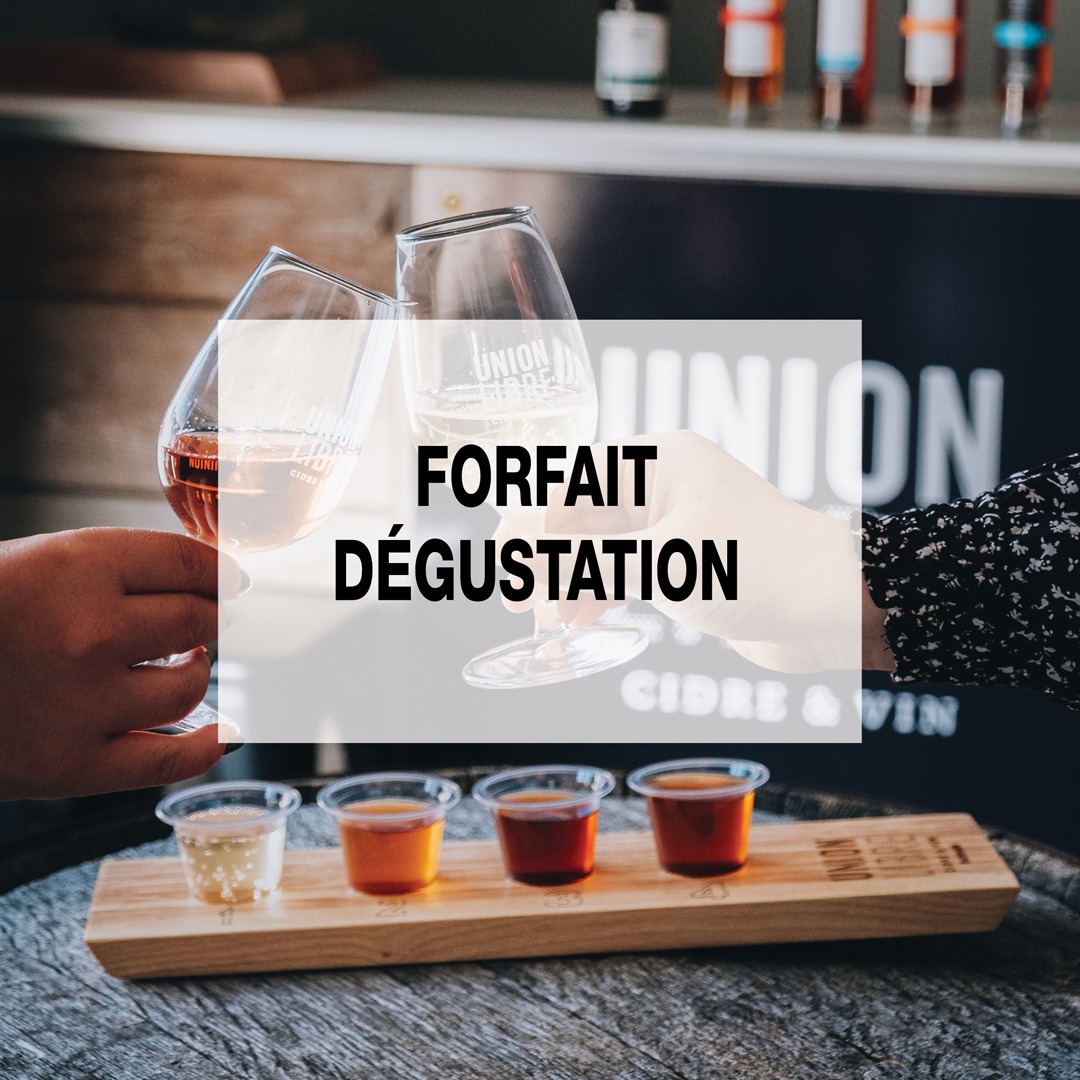 2023
Come to our boutique to discover our various products. We offer a selection of white, rosé and sparkling wines as well as a wide range of ciders. 
Tastings offered without reservation Wednesdays through Sundays from June 7th until October 31st.
Wine tours are available Wednesdays through Sundays at 10h30 am. The tours last around 45 minutes, reservation required.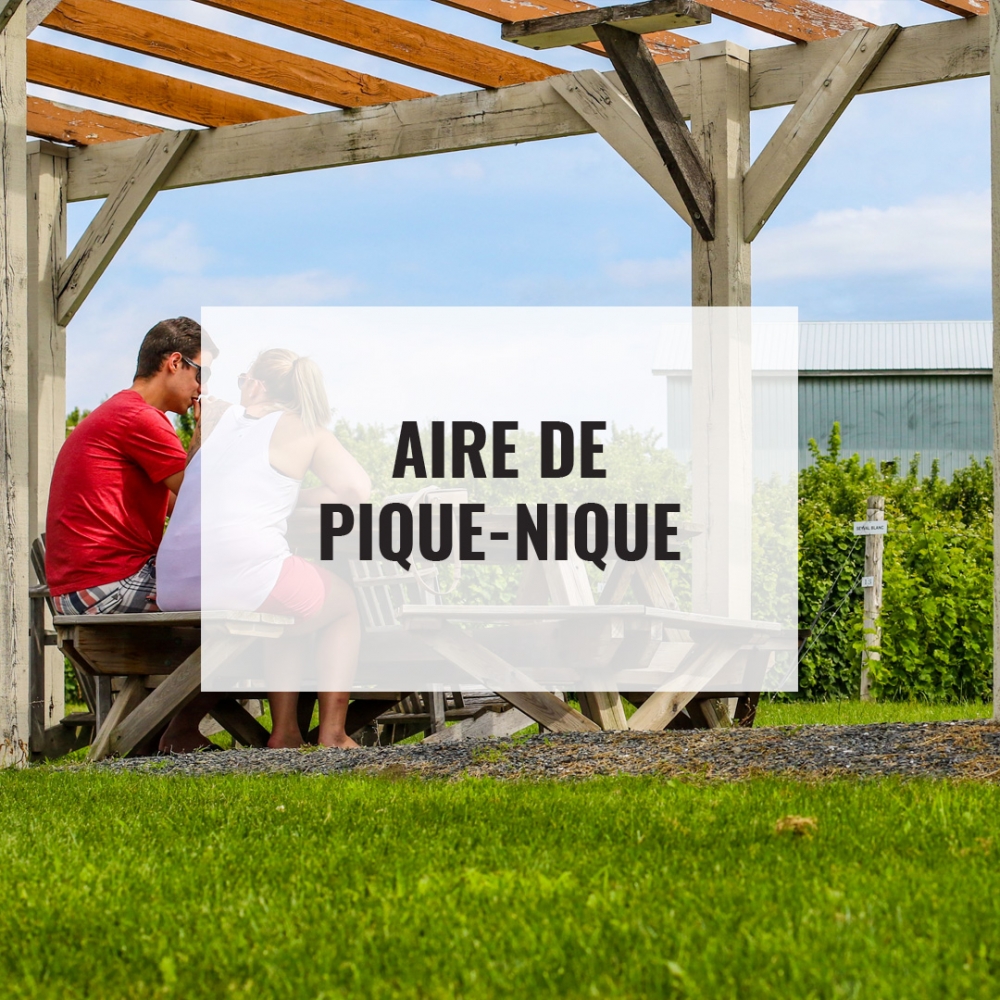 Come enjoy a picnic on the wine route surrounded by vines, apple trees and rolling hills!
We've installed wooden tables to provide you with a place to relax and enjoy a bite to eat.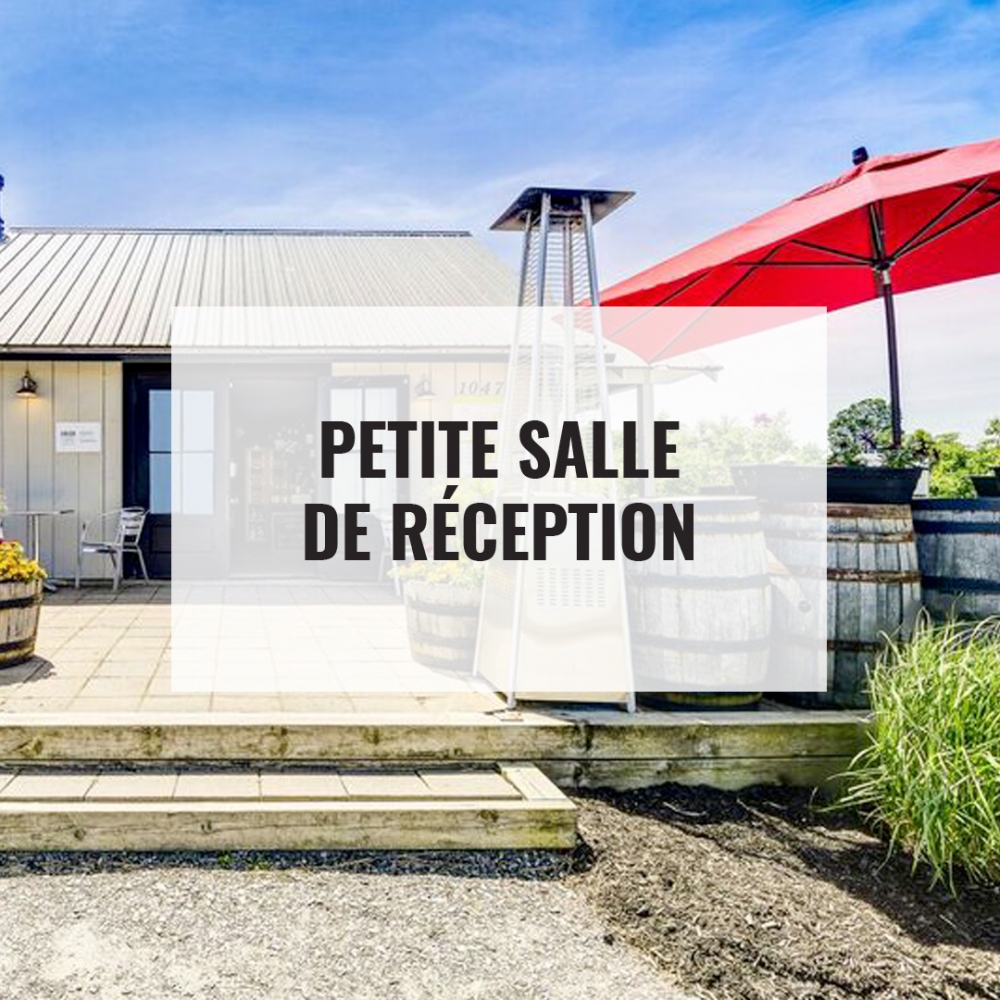 Our small reception hall next to the boutique can seat a maximum of 24 people.
Our hall is at your disposal during tasting hours to sit and have a chat during your tasting.